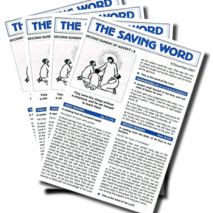 Gospel Reflection
'Preaching on Trinity Sunday is difficult. God as Trinity is at the centre of the mystery of Christian faith. Yet the more we try to speak of this mystery, the more complex it often seems to become. One possible response to this apparent complexity and contradiction is to reject all belief in God as Trinity.
'Such disbelief in the Trinity might seem to be more logical but it is definitely not being true to the scriptures and not being true to the faith of those eleven disciples. Their encounters with the risen Christ and worshiping him as God, transformed their understanding of God.
'The Holy Spirit enables us to do this. The Spirit is given us to make us holy and lead us into all truth. The Spirit unites us. Christianity doesn't always make complete sense for us. There are parts of the mystery that we can't understand yet. But we live it. Our lives, as the lives of those who are baptized into Christ's death and resurrection, are lives of faith, hope and charity. Our lives become, in a profound way, part of the divine life itself.
–      Excerpt from a homily by Fr Peter Harries OP
Communion Antiphon:
"Since you are children of God, God has sent into your hearts the spirit of his Son, the Spirit who cries out: Abba, Father.
_________________________________________________________________________________________________
"God hears us all"
Trinity Sunday
  'When we pray we have to open ourselves to the presence and the action of the Holy Spirit in order to turn ourselves to God with our whole heart and our whole being.' Prayer, therefore, is mainly 'the action of the Holy Spirit in our humanity that takes charge of our weakness and transforms us from persons who are bound to material reality into spiritual persons. Our relationship with God becomes so deep that it is no longer affected by deeds or situations. We understand that prayer doesn't free us from trials or tribulations but we can live them in union with Christ, with His suffering, in view of also participating in His glory.' 'Many times we ask God to deliver us from physical and spiritual evil. However, we often have the impression that he doesn't hear us and we run the risk of becoming discouraged and of not persevering. In reality, there is no human cry that God does not hear!' – Pope Benedict XVI, Rome May 16, 2012  
Feast Days of the Week
 Tue     Jun 5               St Boniface    Bishop, Martyr          c.680 – 754
Born in Devonshire, England, Boniface was educated at the Benedictine monastery in Exeter, where he later became a monk. As a missionary to Germany and Archbishop of Mainz, he destroyed pagan temples and founded or restored the dioceses of Bavaria, Thuringia, and Franconia. Preaching in Holland, he was set upon by a troop of pagans; Boniface and 52 of his new flock were martyred.
Quote
'God the Father is a deep root, the Son is the shoot that breaks forth into the world, and the Spirit is that which spreads beauty and fragrance.'
–      Tertullian, an early ecclesiastical writer (c.160AD – c.225AD)
Our Lady of Lourdes Student Prayer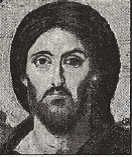 (By Patrick)
Dear God,
Thank you for giving me a conscience.
It helps me to make good choices;
Like helping people when theyr'e  Hurt or sad,
Thank you for everything.
Amen.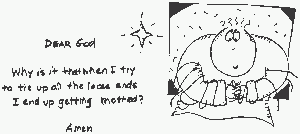 _________________________________________________________________________________________________
Dardanup Boyanup Catholic Parish Bulletin: The Holy Trinity
Dardanup Boyanup Catholic Parish Bulletin: The Holy Trinity Insert
NOTICES
1. From the Diocesan Youth Ministry: On the 16th of June, Saturday the DYM willhold a Diocesan Youth Day at the Cathedral Parish Hall. 'Your say' will discuss thefindings of the 2011 Youth Ministry Consultation Report and its Recommendations. Flyer is available at the back of the church.
2. Boyanup Community would like to invite parishioners living in the area to be part of the Centenary Committee as there are different responsibilities needing coordinators. The next meeting will be in 10th of June immediately after mass. Thanks!
3. Parish Roster for our Liturgical Ministers are already available at the back of the Church. Please get your copy before you leave the Church. Thanks!
4. To all those who have friends or relatives living in any of the Bunbury Nursing Homes, please coordinate with any of our Extraordinary Ministers of Communion if they want to receive a weekly visit and holy Eucharist.
5. Let us all welcome our candidates for RCIC. They are now preparing for the Sacraments of Initiation. With their family and friends let us assist them throughour prayers in our masses.
 6. Bunbury Regional Hospital is inviting all our Extraordinary Ministers of Holy Communion interested in visiting the infirmed and in bringing the Holy Eucharist to them. The forms needed to be filled in are in the parish office.  Please see Fr. Nickafter the mass. Thanks!
Parish Prayer Intentions
Thank you for praying for us:
General Intentions: Sharon Hill, Aileen Gardiner, Sue Dillon, Robyn Swindells, Jane, Kate, Rod, Eddy and Ann, John G, Helen, Joslyn, Nathalie, Matt & Sara..
Repose of the souls of: Pat P. Rudy & Lynrod Villenueva, Constancia Sanchez,,Mateo Ripdos, Angela Rapinese, Timothy Pierce, Geoff Barrington,Owen Depiazzi, Frank Dwyer, Carmel Alga, Les, David, Gerald, Betty Piacentini and all the poor souols in purgatory.
.
PRAYER FOR THE PARISH COMMUNITY
           Our Father in Heaven, You call us to form a Family of families, A community of Families, Led by your hand and guided by Jesus, Mary and Joseph.  Grant our parish and home:  Unity and Creativity in serving one another; Imagination and Right Motivation in spreading the Good News of your Kingdom; Joy and Enthusiasm as we grow in Holiness through the celebration of the Sacraments, the study of the Sacred Scriptures, and the Deepening of experiences through our Catholic Christian formation.  Make our parish and home a worthy dwelling place of the Holy Spirit, who will throw Fire into our hearts and minds; to enable us attain Unity that will move us towards Mission.  We ask this through our Lord Jesus Christ, who lives, and reigns with you and the Holy Spirit, one God forever and ever.  Amen.
Our Lady of the Immaculate Conception Pray for us!
St Louis de Montfort Pray for us!
Parish Vision Statement:  In union with the entire Church, we aim to be a Christ-centred Family of families, spiritually alive and growing in our faith, reaching out, welcoming and engaging all in a spirit of generosity, compassion and love.
Parish Mission Statement:  Through the example of our lives, we proclaim the Gospel by: Actively seeking opportunities to engage everybody in the sacramental life of the parish; Answering the call to serve with generosity; Providing opportunities and on-going support for the deepening of our faith; Recognizing the value of the parish school community to the life of the parish and supporting them in their faith journey; and Looking for ways to engage and include the broader community.