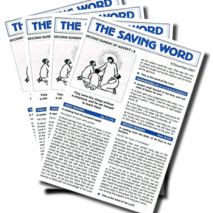 Thoughts on the Gospel
''The gift of the Spirit universalises the presence of the risen Lord within the worshiping disciples, empowers them to extend God's forgiveness down through the generations. 'Our being made holy, sanctified, by the Spirit will bring us to blessedness before God, but this is not necessarily an easy option: the wind of the Spirit will scour and expose all that rejects the love lavished upon the world by a God who has sent his only Son. To refuse belief, to reject the Spirit, results in our self-condemnation.
'We are invited to let ourselves be drawn from the stasis of our sins and selfishness, to let ourselves go with the wind of the Spirit of God, as he comes to us, is active in us and works through us, drawing us to him in communion and friendship; the presence that makes itself felt in his gifts – wisdom, insight, counsel, power, knowledge and reverence before God – which enable us to show forth in our lives the fruits of the Spirit: love, joy, peace, patience, kindness, goodness, trustfulness, gentleness and self-control.'
Excerpt from a homily by Fr Gregory Murphy OP
Communion Antiphon:
They were all filled with the Holy Spirit and spoke of the marvels of God, Alleluia.
________________________________________________________________________________________________
Ordinary Time in the Liturgical Calendar
'Apart from the seasons of Advent, Christmas, Lent and Easter, there are 33 or 34 weeks which are devoted to the mystery of Christ in all its facets but do not highlight any particular aspect. This period of the Church calendar is called Ordinary Time.'
From Hearing God's Call Session 22, Catholic Enquiry Centre
                                                                                              DESERT WISDOM:
Abba Lot went to A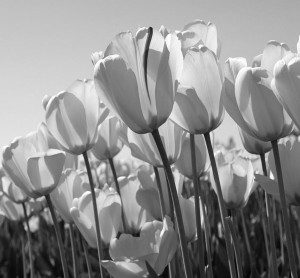 bba Joseph and said to him,
'Abba, as far as I canb I say my little office, I fast a little, I pray and meditate,
I live in peace as far as I can, I purify my thoughts.  What else can I do?
Then the old man stood up and stretched his hands towards heaven.
His fingers became like ten lamps of fire and he said 'If you will, you can become all flame'
The saying of the Desert Fathers
(Cistercian Publications)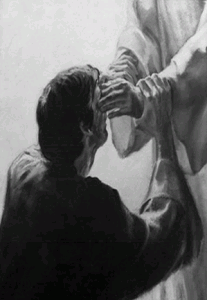 THE YEAR OF GRACE
WHAT IS GRACE ANYWAY?
GRACE IS …
God
Loving us
At work in us
Forgiving us
Renewing us
Inviting us to be
Friends of God
A GIFT BEYOND MEASURE!
Our Lady of Lourdes' Student Prayer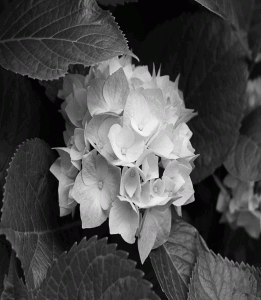 (By Arys)
 Dear God,
Thank you for giving me a conscience.
It helps me to do what is right.
 I love my conscience because if I have done something wrong or hurt someone,  it urges me to go and say sorry.
Amen.

_______________________________________________________________________________________________
Dardanup Boyanup Catholic Parish Bulletin – Pentecost Sunday Year B
Dardanup Boyanup Catholic Parish Bulletin – Pentecost Sunday Year B Insert
NOTICES
1. From the Diocesan Youth Ministry: On the 16th of June, Saturday, the DYM will hold a Diocesan Youth Day at the Cathedral Parish Hall. "Your Say!" will discuss the findings of the 2011 Youth Ministry Consultation Report and its Recommendations.  Flyer is available at the back of the church.
2. Boyanup Community would like to invite parishioners living her in Dardanup area to be part of the Centenary Committee as there are different responsibilities needing co-ordinators.  The next meeting will be June 10 immediately after mass.
3. Pentecost Sunday is the official launching day of the Year of Grace all over Australia. A special liturgy has been prepared for the community to mark the event.  After the notices the Pascal candle will be moved to the Baptistry side as we welcome the Year of Grace candle in our midst.  Also the nation prayer for The Year of Grace will be said on our daily masses.
4. Parish roster for our Liturgical Ministries are available at the back of the church.  Please get your copy before you leave the church.
5. To all the Extraordinary Ministers of Holy Communion, please phone Sarah Starr for your parish roster.  She is now organising the schedule for our community.
6. To all those who have friends or relatives living in any of the Bunbury Nursing homes, please co-ordinate with any of our  Extraordinary Ministers of Communion if they want to receive a weekly visit and Holy Eucharist.
PARISH PRAYER INTENTIONS
Thank you for Praying for us…
General Intentions: Sharon Hill, Aileen Gardiner, Sue Dillon, Robyn Swindells, Jane, Kate, Rod, Eddy, John G., Matt and Sara.
Repose of the Souls of: Sue Vlashart, Owen Depiazzi, Frank Dwyer, Carmel,  Olga, Les, David, Gerald, Betty Piacentini and all the poor souls in Purgatory.
PRAYER FOR THE PARISH COMMUNITY
Our Father in Heaven, You call us to form a Family of families, A community of Families, Led by your hand and guided by Jesus, Mary and Joseph.  Grant our parish and home:  Unity and Creativity in serving one another; Imagination and Right Motivation in spreading the Good News of your Kingdom; Joy and Enthusiasm as we grow in Holiness through the celebration of the Sacraments, the study of the Sacred Scriptures, and the Deepening of experiences through our Catholic Christian formation.  Make our parish and home a worthy dwelling place of the Holy Spirit, who will throw Fire into our hearts and minds; to enable us attain Unity that will move us towards Mission.  We ask this through our Lord Jesus Christ, who lives, and reigns with you and the Holy Spirit, one God forever and ever.  Amen.
Our Lady of the Immaculate Conception Pray for us!
St Louis de Montfort Pray for us!
Parish Vision Statement:  In union with the entire Church, we aim to be a Christ-centred Family of families, spiritually alive and growing in our faith, reaching out, welcoming and engaging all in a spirit of generosity, compassion and love.
Parish Mission Statement:  Through the example of our lives, we proclaim the Gospel by: Actively seeking opportunities to engage everybody in the sacramental life of the parish; Answering the call to serve with generosity; Providing opportunities and on-going support for the deepening of our faith; Recognizing the value of the parish school community to the life of the parish and supporting them