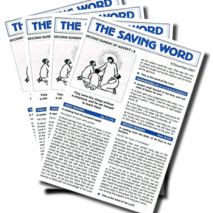 Birth of St John the Baptist – 24th of June 2012
John the Baptist is an important figure in all four gospels. In all four he is identified with the beginning of Jesus' ministry but in Luke, the associationbetween the two is taken back in time to the announcement of the birth of each character. The parents of both John and Jesus are depicted by Luke as pious Jews who do all that the law requires of them. Here the promise is given to Zechariah that a son will be miraculously born to him in his old age. There is an echo here of the promise made to Abraham and Sarah. This is to be no ordinary child. Even from his mother's womb, he will be filled with the Holy Spirit and his task is quite explicit. In his ministry he will reawaken in people a love for their God. Like the great prophet Elijah, he will 'turn the hearts' of the people, refocusing them on what truly matters. In doing this, John is preparing a people who is worthy of the one who is to come. John stands firmly in the prophetic tradition of Israel. He comes out of the desert proclaiming the advent of the kingdom of God , and issuing a call to repentance …indeed, he is simply preparing the way for the one who is to come.
A Faith Story  –  Clearing the path
John the Baptist: 'Prepare a way for the Lord. Make his paths straight.'
'How can we clear the obstacles and diversions that prevent Christ's love from finding a way into our hearts? Here is what one person said:
'The prayer path! One day I was feeling angry and abandoned because God seemed so very distant from me. But then it occurred to me that I wasn't putting aside the time for prayer like I used to. I was treating God like a spiritual fast-food chain. Run in, grab your fill, and run out again. I simply wasn't being available just to be with God. I'm not married, but I suppose it would be like trying to expect your marriage to grow without time spent with your spouse. My resolution has been to get up a little earlier each morning and just sit with the scriptures for 30 or 40 minutes before racing off to work.'
Provided by Teresa Pirola
Communion Antiphon:
"Through the tender compassion of our God, the dawn from on high shall break upon us".
______________________________________________________________________________________________
Jesus Christ, the Grace of God in Person
… there is much wisdom in the leadership of our Church asking us to take time out to pray and ponder our future in the light of the only real treasure we have — Jesus of Nazareth … The face of Jesus shines out in so many ways in our Church here in Australia. His divine beauty is all around if we would 'open' our eyes to the grace. In a way one could argue that we need to rediscover the beauty of Christ's presence anew amongst us.
Seven Sacraments
'The Catholic Church celebrates seven sacraments. They fit into three Categories. Sacraments of initiation are: Baptism, Eucharist and confirmation Sacraments of healing are: Reconciliation and Anointing of the Sick Sacraments in the service of communion are Marriage and Holy Orders.  Sacraments have a real effect on the life of those who accept them as gifts from God. In and through sacraments people are invited to reflect upon the meaning and significance of their relationship with God, with others and with all creation.'
From Hearing God's Call Session 23, Catholic Enquiry Centre
                                              Our Lady of Lourdes' Student Prayer (By Jessica, Y6)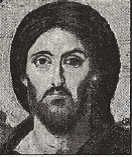 Dear God, thank you for blessing us with this wonderful
term; we have learnt plenty and had lots of fun in the
process. Thank you for all the new friendships we have
made and for helping us be kind and loving to one another.
May you keep us safe throughout the holiday and
help us remember that Jesus gave his life so we could live.
Thank you God for everything. Amen.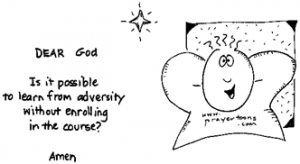 Quote
'The Christian of the future will be a mystic or will not exist at all.' –  Karl Rahner SJ
_______________________________________________________________________________________________
Dardanup Boyanup Catholic Parish Bulletin- Nativity of John the Baptist
Dardanup Boyanup Catholic Parish Bulletin insert- Nativity of John the Baptist
Dardanup Boyanup Catholic Parish Bulletin insert 2- Nativity of John the Baptist
NOTICES
1. Boyanup Community would like to invite parishioners living here in Dardanup Area to be part of the Centenary Committee as there are different responsibilities needing coordinators. Please attend the meeting this 10th of June immediately after mass. Thanks!
2. There are still Parish Roster for our Liturgical Ministers posted at the back of the Church. Please get your copy before you leave the Church. Thanks!
3. To all those who have friends or relatives living in any of the Bunbury Nursing Homes, please coordinate with any of our Extraordinary Ministers of Communion if they want to receive a weekly visit and holy Eucharist.
4. Bunbury Regional Hospital is inviting all our Extraordinary Ministers of Holy Communion interested in visiting the infirmed and in bringing the Holy Eucharist to them. The forms needed to be filled in are in the parish office. Please see Fr Nick after the mass. Thanks!
5. There are Plan giving envelops still at the back of the Church, please get your pack after the mass.
6. Free Mission Magazines and Justice Trends at the back of the Church, please get one before you leave! Thanks!
PARISH PRAYER INTENTIONS
Thank you for Praying for us…
General Intentions: Sharon Hill, Aileen Gardiner, Sue Dillon, Rod, Eddy and Ann, Helen, Nathalie, Matt & Sara, Theresa, Rebecca.
Repose of the Souls of:  Pat Langridge, Timothy Pierce, Geoff Barrington, Owen Depiazzi, Frank Dwyer, Carmel, Olga, Les, David, Gerald, Albert & Betty Piacentini and all the poor souls in Purgatory.
PRAYER FOR THE PARISH COMMUNITY
Our Father in Heaven, You call us to form a Family of families, A community of Families, Led by your hand and guided by Jesus, Mary and Joseph.  Grant our parish and home:  Unity and Creativity in serving one another; Imagination and Right Motivation in spreading the Good News of your Kingdom; Joy and Enthusiasm as we grow in Holiness through the celebration of the Sacraments, the study of the Sacred Scriptures, and the Deepening of experiences through our Catholic Christian formation.  Make our parish and home a worthy dwelling place of the Holy Spirit, who will throw Fire into our hearts and minds; to enable us attain Unity that will move us towards Mission.  We ask this through our Lord Jesus Christ, who lives, and reigns with you and the Holy Spirit, one God forever and ever.  Amen.
Our Lady of the Immaculate Conception Pray for us!
St Louis de Montfort Pray for us!
Parish Vision Statement:  In union with the entire Church, we aim to be a Christ-centred Family of families, spiritually alive and growing in our faith, reaching out, welcoming and engaging all in a spirit of generosity, compassion and love.
Parish Mission Statement:  Through the example of our lives, we proclaim the Gospel by: Actively seeking opportunities to engage everybody in the sacramental life of the parish; Answering the call to serve with generosity; Providing opportunities and on-going support for the deepening of our faith; Recognizing the value of the parish school community to the life of the parish and supporting them in their faith journey; and Looking for ways to engage and include the broader community.