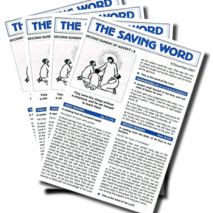 Thoughts on the Gospel
'What is the cost of love? When we frame love in this question, the subject transcends the feeling. No longer does love remain in the realm of the heart. It becomes a decision of the will. The question implies that we do not truly love unless we are willing to act upon our feelings and live with the consequences. Love may not be love without an inner emotion, but it cannot survive without action. And it cannot grow without testing.  'To claim love is easy, to live love is difficult. Yet, in Jesus, we find the example of love perfectly lived out. We also find the power to live love to the fullest.  These passages continue Jesus' speech to his followers at the Last Supper. Just as Jesus stressed intimacy in the vine and branches analogy last week, here Jesus focused upon the means of intimacy: love. To live out God's love meant care for others. When one truly loved God, he or she was raised to the status of God's friend. Even in their barest form, we modern Christian readers immediately latch onto these passages. As long as we strive to love God, he will return love and fill us with joy. God will empower us to love others, as well. Awash in the glow of love's overwhelming power, it seems we can possess a happy disposition for the rest of life. Love will sustain us. 'Of course, Jesus did not mean these passages for his follower's comfort. Jesus used the passages to challenge his disciples. In the culture of Jesus' time, status and reputation stood above accomplishment. It did not matter what someone did. What others said about him did matter. If someone did engage in activity, his efforts were only meant for self-glorification. Through the eyes of many Jews, God blessed his faithful with economic abundance, natural ability, and impeccable reputation. The poor, the lame, and the sinner were to be shamed and avoided.
-      Excerpt from www.word-sunday.com, A Lectionary Resource for Catholics
Communion Antiphon:
"If you love me, keep my commandments, says the Lord.  The Father will send you the Holy Spirit, to be with you for ever, alleluia".
_________________________________________________________________________________________________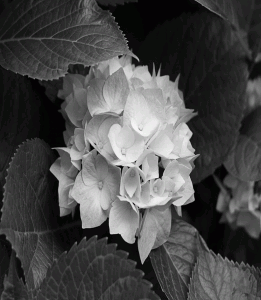 Our Lady of Lourdes' Student Prayer (By Georgina Ogilvie)
Loving Father,
We give thanks for the fresh
food and water we eat.
I feel loved and safe all the time.
Please help the farmers have
a good fruit and veg crops every year.
Thank you for the world
and my loving family.
Amen.
The Liturgical Calendar
'The idea of dividing the year up in different ways is something that most of us can relate to. In the tropical regions people talk of a dry season and a wet season. In more temperate climates the labels summer, autumn, winter and spring are used to divide the year. For others the beginning of football season or the first cricket test match mark the beginning of a timeframe that is important to them. During the course of each and every year Catholics use a liturgical or worship calendar to bring to mind past events and people. The liturgical calendar assists Catholics in keeping the mystery of faith alive as they look forward to Christ's return in glory at the end of time illness.'
-Hearing God's Call Session 22, Catholic Enquiry Centre Inquiry.com
Quote
'Do not accept anything as truth if it lacks love; and do not accept as love anything which lacks truth.'
Edith Stein

__________________________________________________________________________________________________
Dardanup Boyanup Catholic Parish bulletin 6th Sunday of Easter Year B
Dardanup Boyanup Catholic Parish bulletinn6th Sunday of Easter B – Insert
NOTICES
1. From the Diocesan Youth Ministry: On the 16th of June, Saturday, the DYM will hold a Diocesan Youth Day at the Cathedral Parish Hall. "Your Say!" will discuss the findings of the 2011 Youth Ministry Consultation Report and its Recommendations.  Flyer is available at the back of the church.
2. Boyanup Centenary Committee will meet on the 14th of May, 2 PM at the Boyanup Church to begin the planning stage of our 100th year celebration. Please ready your suggestions and we'll talk about them in the meeting. Thanks!
3. Dardanup Parish Banking last weekend, 5th/ 6th of May is $1,216.40.  Thank you very much for your continued support.
4. The Cathedral Gift Shop in Bunbury has a large range of gifts suitable for the sacraments of Baptism, reconciliation, first holy communion and confirmation. The shop is open daily from 9.30am-4.00pm, Saturday 9.00am-1.00pm, Sunday 9.00am-12.00 noon.
5. We would like to acknowledged and thanked the youth group for organising and helping out in the collection of goods for the "Give a Damn, Give a Can program." The collected goods were delivered to Bunbury last weekend.  Thank you also for all those who donated goods and food for the program.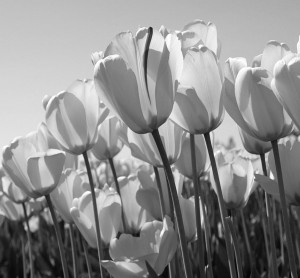 From the DEPIAZZI Family:
Bernice and family would like to thank everyone who helped in any way to make Owen's funeral Mass so special.  From the singing to helping put out chairs, arranging flowers and by just being there —- you all contributed by making it a fitting farewell.
Parish Prayer Intentions
Thank you for Praying for us…
General Intentions:   Sharon Hill, Aileen Gardiner, Sue Dillon, Robyn Swindells, Jane, Kate, Rod, Eddy, John G., Matt and Sara.
Repose of the Souls of:  Sue Vlashart, Owen Depiazzi, Frank Dwyer, Carmel,  Olga, Les, David, Gerald, Betty Piacentini and all the poor souls in Purgatory.
Prayer for the Parish Community
Our Father in Heaven, You call us to form a Family of families, A community of Families, Led by your hand and guided by Jesus, Mary and Joseph.  Grant our parish and home:  Unity and Creativity in serving one another; Imagination and Right Motivation in spreading the Good News of your Kingdom; Joy and Enthusiasm as we grow in Holiness through the celebration of the Sacraments, the study of the Sacred Scriptures, and the Deepening of experiences through our Catholic Christian formation.  Make our parish and home a worthy dwelling place of the Holy Spirit, who will throw Fire into our hearts and minds; to enable us attain Unity that will move us towards Mission.  We ask this through our Lord Jesus Christ, who lives, and reigns with you and the Holy Spirit, one God forever and ever.  Amen.
Our Lady of the Immaculate Conception Pray for us!
St Louis de Montfort Pray for us!
Parish Vision Statement:  In union with the entire Church, we aim to be a Christ-centred Family of families, spiritually alive and growing in our faith, reaching out, welcoming and engaging all in a spirit of generosity, compassion and love.
Parish Mission Statement:  Through the example of our lives, we proclaim the Gospel by: Actively seeking opportunities to engage everybody in the sacramental life of the parish; Answering the call to serve with generosity; Providing opportunities and on-going support for the deepening of our faith; Recognizing the value of the parish school community to the life of the parish and supporting them in their faith journey; and Looking for ways to engage and include the broader community.