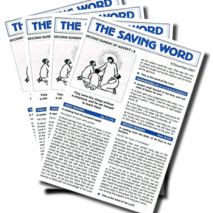 14th Sunday in Ordinary Time
8th of July 2012
Prophets and prophesy have always been part of the heritage of the people of Israel. The prophets were charged with the difficult task of speaking God's words to a people who did not always want to hear such a difficult message, often about their own failings.  Prophets were not people who foretold the future but those who had a clear understanding of what God wanted and called the people back to fidelity to God's plan and covenant when they had strayed. Even today, there are people who speak out against the status quo, who refuse to accept that the ways things are is the way things should be. Sometimes, the way things are is not the way God intended!
-From the Summit, vol 39 no 2; May 2012.
Communion Antiphon:
"Taste and see the goodness of the Lord; blessed is he who hopes in God."
_________________________________________________________________________________________________
Gospel Commentary
People simply didn't get it
'Have you ever wondered what it must have been like to meet Jesus? It would have been such a privilege to have heard him, to have seen the things that he did. Yet time and again in the Gospel, we find that when Jesus speaks to people, or when he teaches and preaches, people simply didn't get it. 'In today's Gospel Jesus is acclaimed as one with wisdom and an ability to work wonders that does not match with his background as the simple carpenter, the son of Mary. The people are so distracted by their own ideas about who and what Jesus is, and cannot allow themselves to really listen to what he says, and look closely at what he does. They are not attentive enough to be able to truly see, and through seeing, truly believe. 'Pride is certainly not good news, because it gives us the illusion that we already know it all, and prevents us being disposed towards receiving from God. The next time we are tempted to think that we know all there is to know about Jesus, let us pause for a moment and think again. Let us dare to take a second look, and strive to live the Gospel at a deeper level, asking that we might receive that life which Christ has promised us.
– Excerpt from a homily by Fr Robert Gay OP
Christianity is the revelation not only of the Word of God but also the Image of God. (Part 2)
This is prayer without words, with a focus on being in God's presence rather than performing in God's presence. It is an experience of touching and feeling what is holy — a divine mystery. Icons are not simply art; they are a way into contemplative prayer, and are therefore one way to let God speak to us. They are doorways into stillness, into closeness with God. If we sit with them long enough, we too can enter into the stillness – into communion. And if we listen to them closely enough, with our hearts, we just may discern the voice of God. When we speak of icons as a medium for "gazing into heaven", we refer to their value as much more than religious art. Instead, icons serve as a very real means for connecting us with God and His love.
– By Leonid Ouspensky
BEAUTY AS BRIDGE TO GOD
(Grace is Everywhere part 1)
The great theologian, Hans Urs von Balthasar, in fact saw beauty as a joyful experience that calls us out of ourselves to connect with others, and most importantly to connect us with the mystery of God. For beauty is a bridge to God. For von Balthasar, when we see a beautiful work of art, or a radiant sunset, we are confronted with the mystery of its otherness. Every person has an aching need for beauty; in beauty we discover the face of God.
Hearing God's Call
For Catholics, the celebration of the Mass is the centre of their life of faith. Mass is also called Eucharist, a Greek word which means 'to give thanks'. The Eucharist is the heart and soul of the Catholic Church. Without the Eucharist there would not be a Catholic Church.
– From Hearing God's Call Session 24, Catholic Enquiry Centre
Our Lady of Lourdes' Student Prayer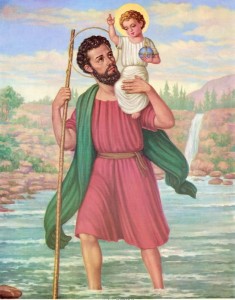 (By Anai Gelmi, Y3)
Prayer to St Christopher
The holidays are coming so and many people go away so please keep us safe on our mid year holiday. Families will travel by boat, plane and car to places that are near and far You are the saint of travelling safe please return them back home to their special place.
Watch over us from above and make sure we come home to people we love. Safely and happily, filled with joy a lovely holiday for every girl and boy. If we did not have you to help us go there and back The sunlight of a happy holiday would be shaded in black. So thank you St Christopher for helping us travel together or alone and thank you for bringing us safely back home. Amen.
Quote
"The best curefor loneliness is developing an intimate relationship with Jesus Christ."
– Author unknown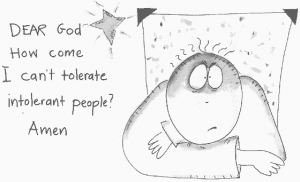 _________________________________________________________________________________________________
Dardanup Boyanup Catholic Parish bulletin- 14th Sunday OT
Dardanup Boyanup Catholic Parish insert- 14th Sunday OT
NOTICES
Message from the Bishop: ….
Dear parishioners, Fr Nicandro Lim will be taking his annual leave from 27th of July. I have asked him to take an extra month's leave to complete his outstanding requirements towards his theological qualification from San Carlos Graduate School of Theology in Manila. Fr Nick will return to the parish at the end of September. I apologize if this inconveniences parishioners in any way but it is important for Fr Nick to complete his course requirements. God bless!
Bishop Gerard
1. Fr Nick will be going away from July 27 till the last week of September. This is to finish a requirement in the theology course I did some years back and to have my annual holiday for this year. Bunbury Cathedral Parish will look after the weekend masses in August and the Carmelite priests in Mandurah will cover for the month of September. Any parish emergency needing priest, please contact Bunbury Cathedral Parish on 97212141. Thank you very much!
2. Parish Youth Group: The Youth group is organising a busy bee on the first Saturday of August. (4th August 2012). It will be from 3.30 onwards. Pizza and refreshment will be served before mass. Thank you very much and hope to see you there.
3. Parish Banking for last weekend, 30th June/1st August is $1,556.45. Thank you very much for your continued support.
4. The Diocesan Youth Ministry is organising a "Dodgeball Challenge" on Sunday, the 22nd of July. This is the last day of the mid-year school holidays! Details are posted in the parish bulletin board. Thanks!
PARISH PRAYERINTENTIONS
Thank you for Praying for us…
General Intentions: Sharon Hill, Aileen Gardiner, Sue Dillon, Rod, Eddy and Ann, Helen, Kate, Matt & Sara, Theresa, Rebecca.
Repose of the Souls of: Catherina Michela (11th Death Anniversary), Lee Crisman, Brian Kessel, Ann Dwyer, Michael Broderick, Pat Langridge, Timothy Pierce, Geoff Barrington, Owen Depiazzi, Olga, Les, David, Albert & Betty Piacentini and all the poor souls in Purgatory.
PRAYER FOR THE PARISH COMMUNITY
Our Father in Heaven, You call us to form a Family of families, A community of Families, Led by your hand and guided by Jesus, Mary and Joseph.  Grant our parish and home:  Unity and Creativity in serving one another; Imagination and Right Motivation in spreading the Good News of your Kingdom; Joy and Enthusiasm as we grow in Holiness through the celebration of the Sacraments, the study of the Sacred Scriptures, and the Deepening of experiences through our Catholic Christian formation.  Make our parish and home a worthy dwelling place of the Holy Spirit, who will throw Fire into our hearts and minds; to enable us attain Unity that will move us towards Mission.  We ask this through our Lord Jesus Christ, who lives, and reigns with you and the Holy Spirit, one God forever and ever.  Amen.
Our Lady of the Immaculate Conception Pray for us!
St Louis de Montfort Pray for us!
Parish Vision Statement:  In union with the entire Church, we aim to be a Christ-centred Family of families, spiritually alive and growing in our faith, reaching out, welcoming and engaging all in a spirit of generosity, compassion and love.
Parish Mission Statement:  Through the example of our lives, we proclaim the Gospel by: Actively seeking opportunities to engage everybody in the sacramental life of the parish; Answering the call to serve with generosity; Providing opportunities and on-going support for the deepening of our faith; Recognizing the value of the parish school community to the life of the parish and supporting them in their faith journey; and Looking for ways to engage and include the broader community.