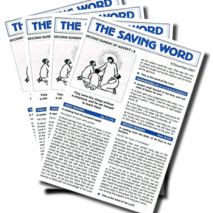 Gospel: 13th Sunday in Ordinary Time – 1st of July 2012
Jesus treats with respect and concern two 'untouchables:' the haemorrhaging woman and the young girl's corpse. This double story shows us not only his compassion for those who are sick and his power over death but also his willingness to go beyond social and religious prohibitions in the service of others. The sick and desperate woman overcomes her social inhibitions in order to touch Jesus, hoping that mere contact with his garments will effect her healing. Her faith urges her to act. In the case of Jairus' daughter, the child herself cannot ask.  Instead, it is her father, who as a synagogue official was probably deeply suspicious of Jesus, who pleads for her. In both cases, it is faith which is the key to healing.
-From the Summit, vol 39 no 2; May 2012.
Why is She Afraid?                                                                                                                                                                                                                   (A Gospel Commentary)
'Then the woman, in fear and trembling, stepped forward. She was not really afraid of Jesus. She was afraid because she should not have been there at all. And that is why she had not approached him openly in the first place. Her bleeding problem made her unclean and, if the people around had known about it, she would have been in deep trouble. Like a person with HIV/AIDS in our society, she had to remain in hiding. She was, of course, no threat to anyone but fear does not know reason. 'Now her secret is going to be exposed; no wonder she is even more afraid. But she steps forward, falls at Jesus' feet and tells him everything. There is no anger or indignation on Jesus' part. "My daughter," he says kindly, your faith has restored you to health; go in peace and be free from your complaint".  'Jesus, the resurrection and the life, has restored her to fullness of life. Not only is she physically cured but she is fully restored to a normal social life and can be fully integrated into her society. She is a whole person in every sense, individually and socially. But it was her deep faith in Jesus, symbolized by her mere touching the hem of his garment, which was a major factor in her healing.
– Excerpt from a commentary by by Fr Frank Doyle SJ
Communion Antiphon:
"O, bless the Lord, my soul, and all that is within me bless his holy name."
_________________________________________________________________________________________________
Christianity is the revelation not only of the Word of God but also the Image of God. (Part 1)
Icons also lift up our minds from earthly things to the heavenly. St. John of Damascus wrote, "we are led by perceptible Icons to the contemplation of the divine and spiritual" (PG 94: 1261a).  And by keeping their memory before us through the Icons, we are also inspired to imitate the holiness of those therein depicted. St. Gregory of Nyssa (ca 330-395) spoke of how he could not pass an Icon of Abraham sacrificing Isaac "without tears" (PG 46:572). "If to such a Doctor the picture was helpful and drew forth tears, how much more in the case of the ignorant and simple will it bring compunction and benefit." – By Leonid Ouspensky
Jesus Christ, the Grace of God in Person
He is, in fact, the original sacrament, the original sign and instrument of God, the outstanding sign and instrument of God's loving, helping, healing, and transforming presence and action in the world. His human words are the Word of God as well, and his human love is the embodiment of God's love for people, God's caring, accepting, forgiving, reconciling, liberating and transforming love. He was and remains the human face of God, God's humanity, revealing God's 'amazing grace' in dozens of human ways. To speak of Jesus as sacrament of grace, then, is to speak of how God's love has been made visible and tangible and real in him, both during his years on earth and as he lives and acts in Christians today by means of his Spirit, his second self, the Holy Spirit that he has passed on to his followers.
Sacraments are Gifts from God
'Sacraments are gifts from God that invite a response in faith. Through sacramental symbolic action people express themselves to God. Sacraments nurture our faith by helping us stay connected to both the origins of our religion and to our faith community. Sacraments act as signs along the road in our constant searching for the fullness of God. Through the seven Sacraments Catholics are reminded that as a member of a Church community that they not only receive grace but they also have the responsibility to be grace-filled people for others.'
From Hearing God's Call Session 23, Catholic Enquiry Centre
                                                                                           Our Lady of Lourdes' Student Prayer
                                                                                                             (By Millar Newport Yr2)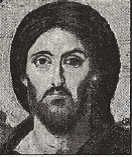 Dear God,
Thank you for the food that we eat and my family and my brothers.
Thank you for my teacher because the teachers ask a lot of times.
Thank you God for the trees that make us breathe.
Thank you for our legs and arms.
Thank you for our eyes and my ears.
Amen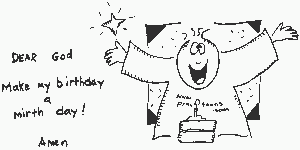 Quote
"Achievable steps can overcome impossible obstacles."
_____________________________________________________________________________________________________________
Dardanup Boyanup Catholic Parish bulletin- 13th Sunday OT
Dardanup Boyanup Catholic Parish insert- 13th Sunday OT
NOTICES
1.To all those who have friends or relatives living in any of the Bunbury Nursing Homes, please coordinate with any of our Extraordinary Ministers of Communion if they want to receive a weekly visit and holy Eucharist.
2. Bunbury Regional Hospital is inviting all our Extraordinary Ministers of Holy Communion interested in visiting the infirmed and in bringing the Holy Eucharist to them. The forms needed to be filled in are in the parish office. To all those interested, please contact Fr Nick or Sarah Starr on 9728 1145.
3. To all those interested to be registered for the Parish Plan giving envelops, please get a form at the back of the Church together with the Parish Census Form so that we can have your contact details in the parish data base and organise a plan-giving envelop package. The Privacy Act is observed by our Catholic Institution so, whatever info you shared with us will be kept private for record purposes only.
4. The Diocesan Youth Ministry is organising a "Dodgeball Challenge" on Sunday, the 22nd of July. This is the last day of the mid-year school holidays! Details are posted in the parish bulletin board. Thanks!
PARISH PRAYER INTENTIONS
Thank you for Praying for us…
General Intentions: Eileen Rodgers (90th Birthday), Sharon Hill, Aileen Gardiner, Sue Dillon, Rod, Eddy and Ann, Helen, Nathalie, Matt & Sara, Theresa, Rebecca.
Repose of the Souls of: Catherina Michela (11th Death Anniversary), Lee Crisman, Michael Broderick, Pat Langridge, Timothy Pierce, Geoff Barrington, Owen Depiazzi, Olga, Les, David, Albert & Betty Piacentini and all the poor souls in Purgatory.
PRAYER FOR THE PARISH COMMUNITY
Our Father in Heaven, You call us to form a Family of families, A community of Families, Led by your hand and guided by Jesus, Mary and Joseph.  Grant our parish and home:  Unity and Creativity in serving one another; Imagination and Right Motivation in spreading the Good News of your Kingdom; Joy and Enthusiasm as we grow in Holiness through the celebration of the Sacraments, the study of the Sacred Scriptures, and the Deepening of experiences through our Catholic Christian formation.  Make our parish and home a worthy dwelling place of the Holy Spirit, who will throw Fire into our hearts and minds; to enable us attain Unity that will move us towards Mission.  We ask this through our Lord Jesus Christ, who lives, and reigns with you and the Holy Spirit, one God forever and ever.  Amen.
Our Lady of the Immaculate Conception Pray for us!
St Louis de Montfort Pray for us!
Parish Vision Statement:  In union with the entire Church, we aim to be a Christ-centred Family of families, spiritually alive and growing in our faith, reaching out, welcoming and engaging all in a spirit of generosity, compassion and love.
Parish Mission Statement:  Through the example of our lives, we proclaim the Gospel by: Actively seeking opportunities to engage everybody in the sacramental life of the parish; Answering the call to serve with generosity; Providing opportunities and on-going support for the deepening of our faith; Recognizing the value of the parish school community to the life of the parish and supporting them in their faith journey; and Looking for ways to engage and include the broader community.