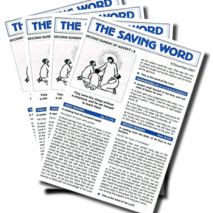 What the Resurrection Does for Us
'The Resurrection challenges us to go back to Galilee, to rediscover our dreams, to rekindle our hopes and to spark up again our desire to follow Jesus.  Those hopes and desires may have been crucified in the past, but they can be resurrected. 'The lesson for us out of the experiences of the first disciples (eg the two disciples who set out for Emmaus) is that in our moments of discouragement, when our hopes seem to have been crucified, we need to qo back to Galilee and to Jerusalem, back to the dream, back to the beginning of the road of discipleship which we had taken up before everything went wrong. 'We will never quite get to Emmaus before Christ meets us on the road, burns some holes in our hearts, explains the latest crucifixion to us, and sends us back to Galilee where it all makes sense again.'
– Archbishop Adrlan Doyle, The Tasmanian Catholic, Hobart, Easter 2012
Secret Rhythms of Growth – A Gospel Commentary
'When we move into mystery, into what is a meeting of the transcendent and the ordinary, we need words and images to express what is beyond expression. Sublime though these may be, they are experienced in very simple things.
'Today's Gospel uses two images about seeds to express the mystery of God's kingdom, the "where God is experienced".  In the first parable once the seed is sown the farmer waits for harvest time. The cycle of growth follows its own secret rhythm; how it happens the farmer does not know. Even though nothing much seems to be happening, the miracle of growth is taking place. The farmer cannot improve the crop by staying awake at night and worrying: the seed is nurtured in its own silence.
'This seed is a great image of meditation. In meditation we just rest in silence with our prayer-word and let the growth to harvest take place. We do not know where this gift, this seed, the desire for silence, has come from. The harvest or the kingdom of God cannot be achieved by restlessly seeking instant results. In prayer nothing may seem to be happening but God's harvest comes in his own good time.'
–      Excerpts from a reflection by Father Gerry Pierse, C.Ss.R.
Communion Antiphon:
"There is one thing I ask of the Lord, only this do I seek: to live in the house of the Lord all the days of my life".
______________________________________________________________________________________________
Jesus Christ, the Grace of God in Person
… To speak of Jesus as sacrament of grace, then, is to speak of how God's love has been made visible and tangible and real in him, both during his years on earth and as he lives and acts in Christians today by means of his Spirit, his second self, the Holy Spirit that he has passed on to his followers.
-Brian Gleeson C.P.
The Blessed Sacrament
'The Blessed Sacrament is the body of Christ under the appearance of a small flat bread host that was consecrated at Mass. It is Jesus Christ really present in the Tabernacle that makes a Catholic church or chapel a sacred space. As Catholics enter and leave a church they reverence the Tabernacle by genuflecting, which is bending down on one knee, or by bowing.'
From Hearing God's Call Session 22, Catholic Enquiry Centre
Our Lady of Lourdes' Student Prayer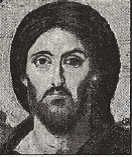 (By Imogen)
Dear God,
Thank you for the flowers.
Thank you for the rainbows. Thank you for the clouds.
Thank you for the beautiful blue ocean for me to swim in.
Thank you God for the beautiful world.
Amen.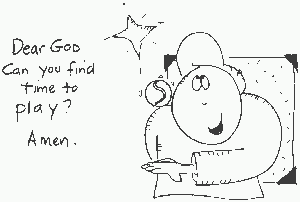 Quote
'Let your religion be less of a theory and more of a love affair.'  – G. K. Chesterton
_________________________________________________________________________________________________
Dardanup Boyanup Catholic Parish Bulletin – June 17, 2012
Dardanup Boyanup Catholic Parish Bulletin Insert- June 17, 2012
NOTICES
1. . Boyanup Community would like to invite parishioners living here in Dardanup Area to be part of the Centenary Committee as there are different responsibilities needing coordinators. Please attend the meeting this 10th of June immediately after mass. Thanks!
2. Parish Roster for our Liturgical Ministers are already available at the back of the Church. Please get your copy before you leave the Church. Thanks!
3. To all those who have friends or relatives living in any of the Bunbury Nursing Homes, please coordinate with any of our Extraordinary Ministers of Communion if they want to receive a weekly visit and holy Eucharist.
4. Bunbury Regional Hospital is inviting all our Extraordinary Ministers of Holy Communion interested in visiting the infirmed and in bringing the Holy Eucharist to them. The forms needed to be filled in are in the parish office. Please see Fr Nick after the mass. Thanks!
5. The Parish Collection last weekend is $ 1, 002. 85. Thank you very much for continued support to our parish.
6. Plan giving envelops are now available, please get your pack after the mass.
PARISH PRAYER INTENTIONS
Thank you for Praying for us…
General Intentions: Sharon Hill, Aileen Gardiner, Sue Dillon, Rod, Eddy and Ann, Helen, Nathalie, Matt & Sara, Theresa, Rebecca.
Repose of the Souls of:  Pat P., Timothy Pierce, Geoff Barrington, Owen Depiazzi, Frank Dwyer, Carmel, Olga, Les, David, Gerald, Albert & Betty Piacentini and all the poor souls in Purgatory.
PRAYER FOR THE PARISH COMMUNITY
Our Father in Heaven, You call us to form a Family of families, A community of Families, Led by your hand and guided by Jesus, Mary and Joseph.  Grant our parish and home:  Unity and Creativity in serving one another; Imagination and Right Motivation in spreading the Good News of your Kingdom; Joy and Enthusiasm as we grow in Holiness through the celebration of the Sacraments, the study of the Sacred Scriptures, and the Deepening of experiences through our Catholic Christian formation.  Make our parish and home a worthy dwelling place of the Holy Spirit, who will throw Fire into our hearts and minds; to enable us attain Unity that will move us towards Mission.  We ask this through our Lord Jesus Christ, who lives, and reigns with you and the Holy Spirit, one God forever and ever.  Amen.
Our Lady of the Immaculate Conception Pray for us!
Parish Vision Statement:  In union with the entire Church, we aim to be a Christ-centred Family of families, spiritually alive and growing in our faith, reaching out, welcoming and engaging all in a spirit of generosity, compassion and love.
Parish Mission Statement:  Through the example of our lives, we proclaim the Gospel by: Actively seeking opportunities to engage everybody in the sacramental life of the parish; Answering the call to serve with generosity; Providing opportunities and on-going support for the deepening of our faith; Recognizing the value of the parish school community to the life of the parish and supporting them in their faith journey; and Looking for ways to engage and include the broader community.
St Louis de Montfort Pray for us!